Second Annual Our World Family Music Fest
October 22, 2017
4 – 7 pm
Zilker Hillside Theater
2206 William Barton Dr., Austin, Texas (map)
Join us for a free festival featuring live world music and dance performances, hosted by the Museums and Cultural Programs Division of the Austin Parks and Recreation Department.
Lineup:
4:00  Anu Naimpally
4:10 – 4:50 Minor Mishap
4:50 – 5:20 Austin Taiko/Japanese Minyo Dance Group
5:20 – 6:00 Third Root
6:00 – 6:40 Mauricio Callejas Band
6:40 – 7:20 Pam Hart & Friends
7:20 – 8:00 Mother Falcon
More information here.
Austin City Limits Hall of Fame
Austin honors 2017 inductees and Minor Mishap Marching Band will entertain VIPs before the show and lead you back from intermission in a joyful, raucous parade in the aisles. You don't want to miss the star-studded Hall of Fame show or Minor Mishap antics.
More Information and Tickets Here.
Minor Mishap Sundays at Sahara Lounge  
November 12, December 10, 2017
 January 14, February 18, April 8, May 13, 2018
 7 pm – 12 midnight
Sahara Lounge (Map)
1413 Webberville Rd., Austin, TX 78721
More Information Here
HONK! Rio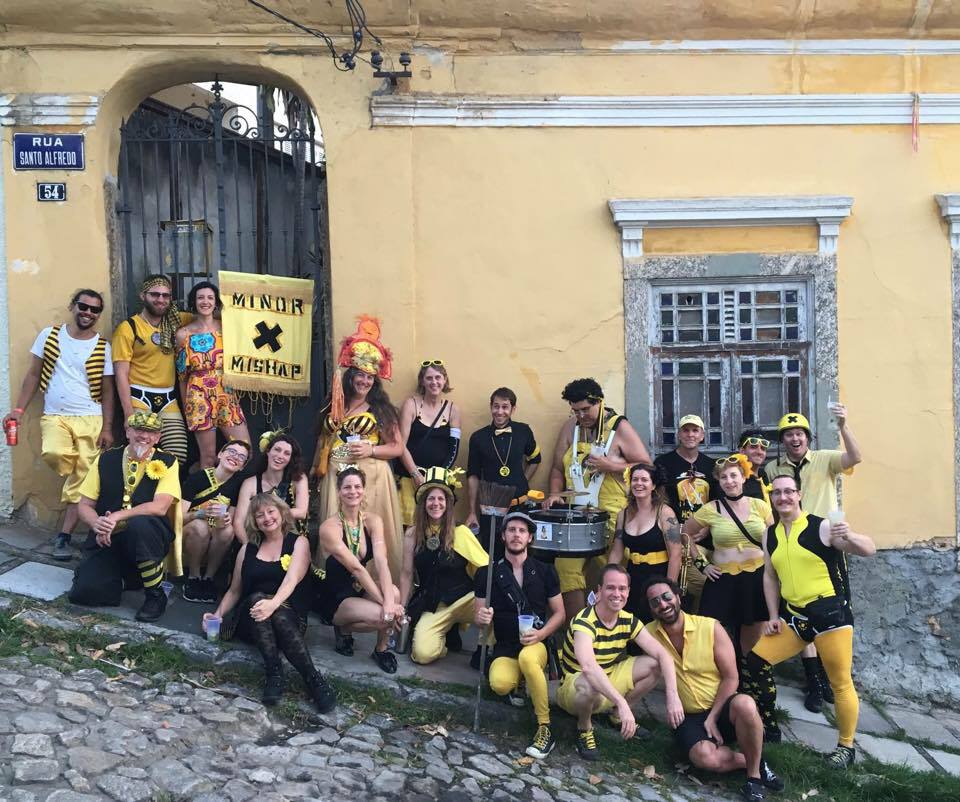 November 2 – November 5, 2017
Rio de Janeiro, Brazil
We are gearing up to return to HONK Rio – 'twas one of the most amazing experiences ever, and we're heading back for more! So excited!
More information here.