Open Workshop & Mini Parade
July 22, 2017 at 8:00 PM

-

10:00 PM

Free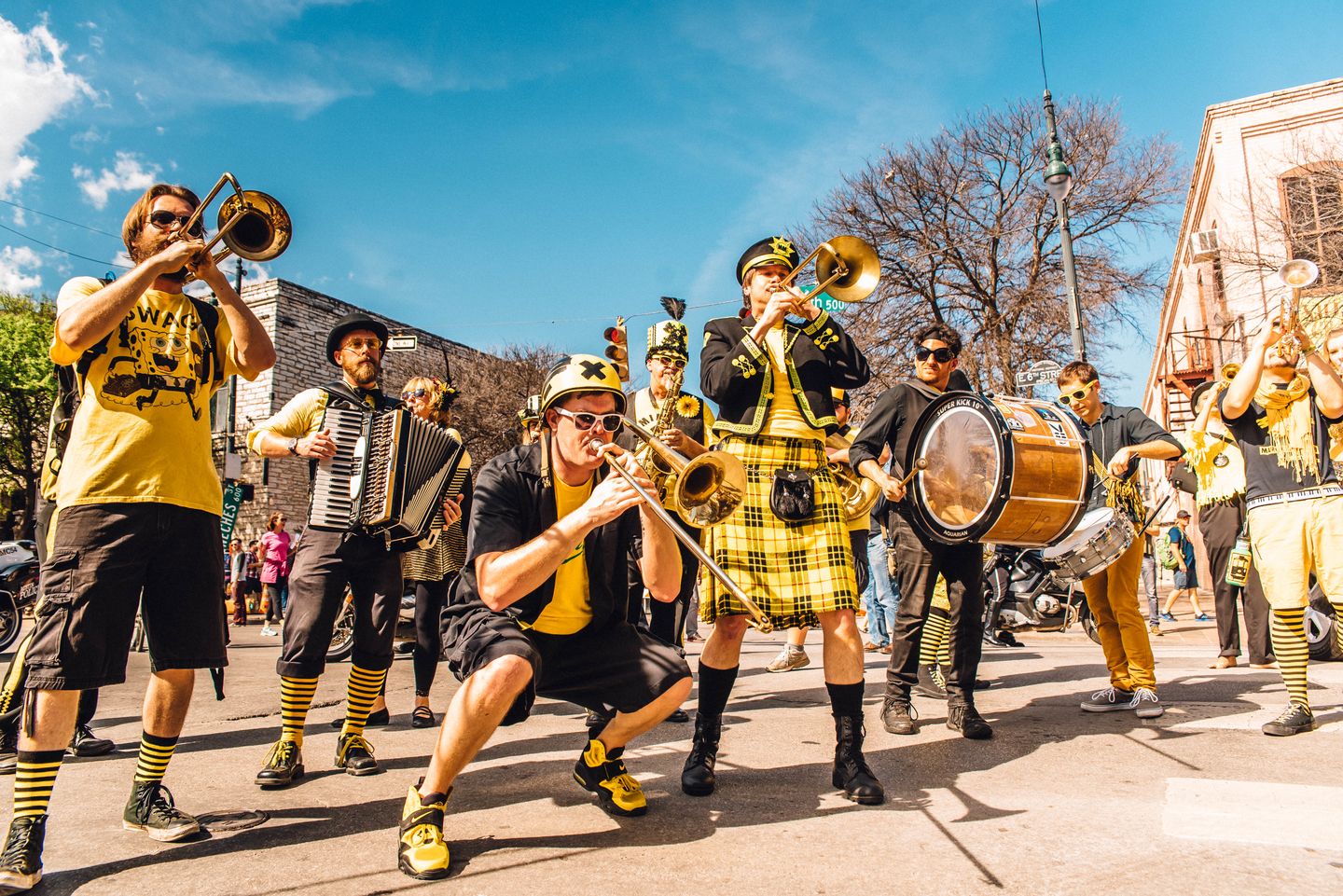 Pool party, workshop, mini-parade, & pot-luck pie social!
We've decided to spread the brass-band cheer, and invite the whole darn city to a workshop and mini-parade.
This is open to everyone! If you are a musician, please bring your instrument. If you sing, please add your voice – some of the very best street music traditions make ample use of singing, which let's everyone participate! If you would rather watch, you are welcome to come watch, dance, and enjoy.
We are unofficially starting with a pool party, ending with a pot-luck pie social, (because, let's be honest, everything is better with swimming and pie).
Meet at Martin Pool at 7 pm if you want to swim.
Workshop at 8-9 pm in the park, near Martin Pool
9:00-9:30 Mini-Parade in the park, to practice what we've learned!
9:30 – 10:00 unofficially eating pie at a pot-luck pie social! Bring a pie, share it with your community, meet new people, chat with other musicians, enjoy pie!
This event is free, and all ages are welcome. We will be teaching songs by ear and by showing them on our instruments. It is not necessary to be able to read music to participate in this workshop. No sheet music is involved! The music will be simple and easy to follow.
If you want to participate in the pie-social afterwards, simply bring a pie and start socializing.
This project is supported in part by the Cultural Arts Division of the City of Austin Economic Development Department. (Thanks, City of Austin, for making this show possible)!
This project is also supported in part by the Krewe de Mishappiness, an amazing group of Minor Mishap fans who have come together to support Minor Mishap's endeavors to re-energize public spaces and build community connections through fun, free, brassy performances. (Thanks, Krewe de Mishappiness)!