Winter Solstice Lantern Parade Part 1
December 21, 2019 at 6:00 PM

-

7:30 PM
We will have two Winter Solstice Parades this year – December 21st and 22nd!
December 21, 2019 – Saturday – Mueller Lake Park
4550 Mueller Blvd, Austin, TX 78723
gather around 5:30 pm, music at 6pm
December 22, 2019 – Sunday – Austin Central Library
710 W Cesar Chavez St, Austin, TX 78701
gather around 5:30 pm, music at 6pm
Minor Mishap's Winter Solstice Lantern Parade has become an annual celebration of light, community, music, creativity and booty shakin'. Each year, we gather together on the longest night of the year, with lanterns in hand. Together, we make a collective art-piece, a swirl of beauty: of all our lanterns together in one place, under the night sky. Minor Mishap Marching Band – a 25-piece brass band – will provide the soundtrack.
Please make flameless lanterns! The beauty and magic of this event is in all of us contributing our own piece of beauty and light to the whole – hundreds of lanterns coming together under the night sky is truly a beautiful sight! It's easy to make a beautiful light-diffuser out of paper, fabric, or poking holes in a can, and attaching it to a flashlight.
Leave no trace: of course we want to leave the park clean and beautiful! Therefore, we can't put any lanterns in the water or release any in the air. Please be sure to bring your beautiful lanterns home with you and don't leave any garbage in the park.
This event is free, all ages, and all are welcome. To help us continue to produce free community events, support us here: https://www.patreon.com/minormishap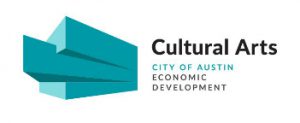 This project is supported in part by the Cultural Arts Division of the City of Austin Economic Development Department.