a virtual event
Monday, December 21st, 2020
6:45pm-8:00pm (central time zone)
via Zoom
free!
The Winter Solstice Lantern parade is a special community gathering in that it is both a musical performance and a collectively-created piece of public art. The audience is encouraged to make lanterns, especially with their children, in the days leading up to the event. As all our lanterns come together in one virtual space, shortly after sunset, on the longest night of the year, a collective piece of public art will be made by the community itself!
We will record the event to make a video, so dazzle us with your fabulous costumes, lanterns, and dance moves!
The virtual event will include a musical performance by Minor Mishap Marching Band, a virtual dance party, the beauty of all of your lanterns coming together, and social time after the performance. Since building community is one of our main goals with events like these, we are inviting our musical friends and fans from all over the world to take part in this event! Play, dance, make lanterns, celebrate! The Winter Solstice Lantern Parade is a free, secular event. All are welcome.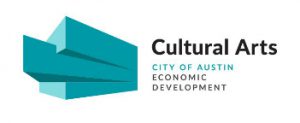 This project is supported in part by the Cultural Arts Division of the City of Austin Economic Development Department