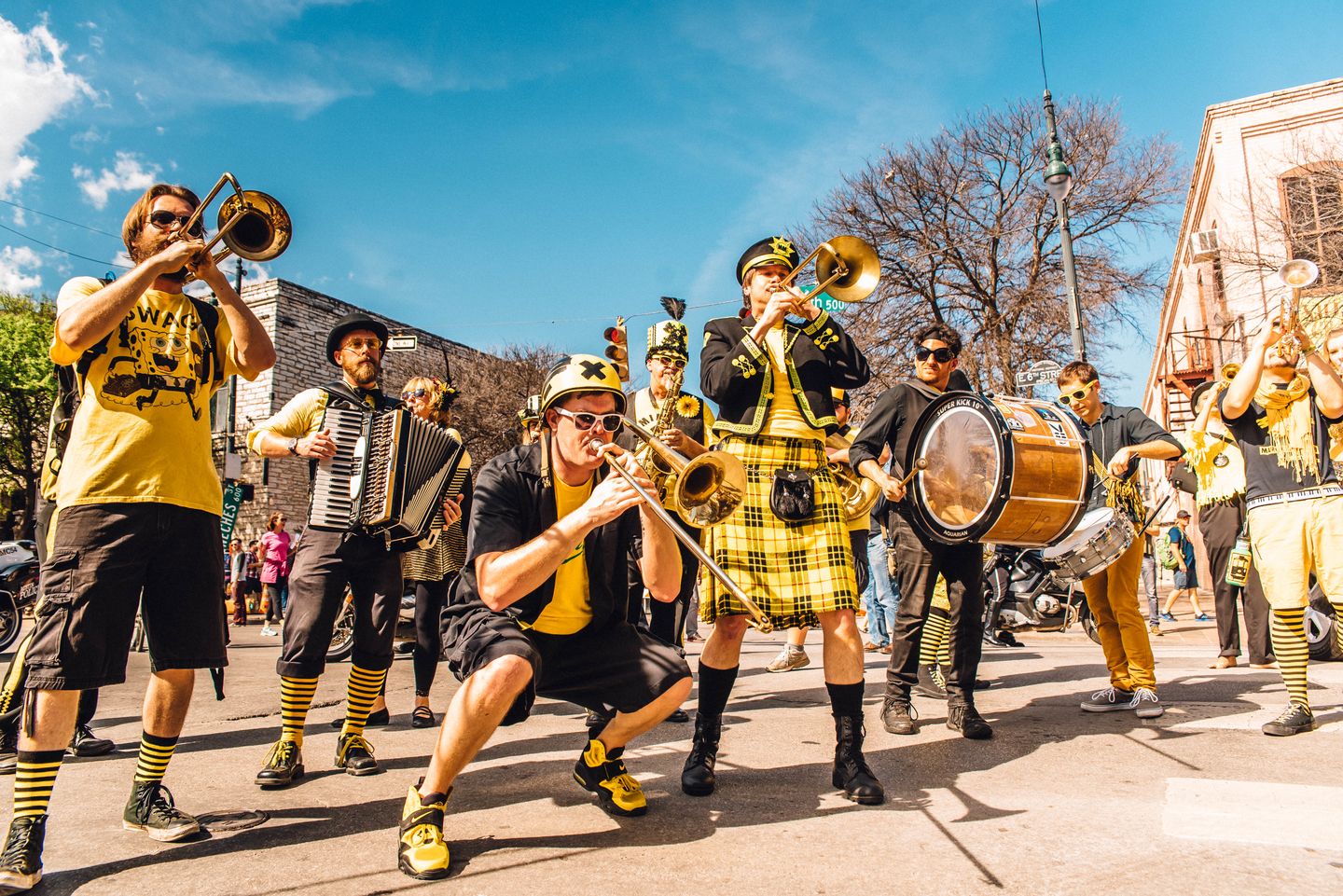 Performance at HONK!TX
Who are we?
Minor Mishap Marching Band is a 25-piece cacophonous funk brass band from Austin, TX. For 10 years, we've been performing in unexpected places and ways – a 90 foot wide flotilla on the lake, in the backs of pedicabs, climbing the trees at our local farm, or wandering through your neighborhood. We've performed in Mardi Gras parades in New Orleans, and had two tours to Rio de Janeiro, Brazil. We've played at Austin City Limits Festival, on MTV with Childish Gambino, Sierra Nevada's national Octoberfest, and our original music was featured on the Netflix series Fargo. Most of our music is composed by bandleader Datri Bean, and is danceable, upbeat, and fun. No matter where we play, our favorite thing to do is play music and connect with people.
Music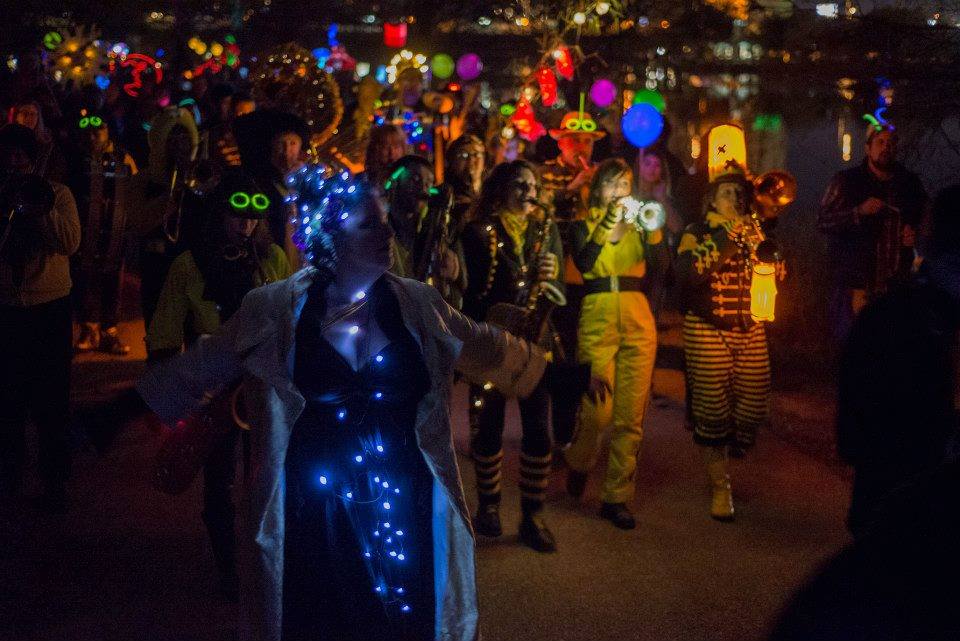 Festivals and Venues
MTV with Childish Gambino
Paramount Theater with Nick Offerman
ACL Live with Rebirth Brass Band
Austin City Limits Festival with My Brightest Diamond
Official Mardi Gras parades in New Orleans
Festivals in Rio de Janeiro, Brazil
Tour de Fat
Sierra Nevada's Oktoberfest
Austin Music Awards
Antone's
Beauty Ballroom
Continental Club
La Zona Rosa
The Parish
HONK! Boston
HONK!WEST, Seattle
and many, many more…
Netflix series Fargo
The Cooking Channel's Nadia's Bitchin' Kitchen
About composer Datri Bean
Datri Bean is the composer and bandleader for Minor Mishap Marching Band. In addition to leading this 25-piece band, she plays piano and sings in various other projects, and she has played all over the world, including the Sydney Opera House, Royal Festival Hall in London, Conan, WIlco's Solid Sound Festival, Newport Folk Festival, Royce Hall, and more.